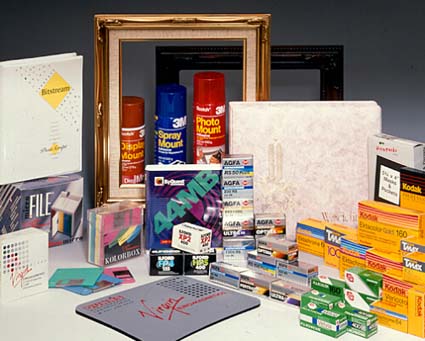 A Product Shot for Dunns Imaging Group plc.
Pure photography produced without going digital by
John Neville Cohen
To be commissioned by Dunns, who have so many photographers as clients, says much about how
Actuality PhotoDigital is regarded within the trade.
These photographs are at a very low resolution, for speed, and ease of use on the internet. The original photographs are of a much higher quality and definition.