Now at less than 0.40 euros per image!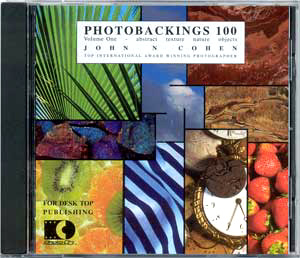 100 Royalty free photographs
Original photographs that will not date!
Slash design costs - with your own photo library!
An inspiring and timeless collection of 100 copyright-free, innovative, and original photographs on a PhotoCD.
Manipulate and publish direct from this disc; from gems to sliced fruit, broken old pocket watches, liquorice allsorts, and rare salmon fishing flies to name just a few.
Includes a printed catalogue and other unique features.
A special deal for you

ACTUALITY PhotoDigital
Will sell direct to you for well under the retail price! Just click on 'Photobackings 100' below.